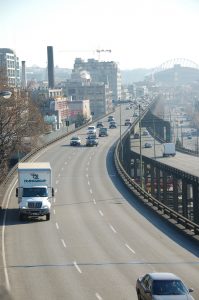 On November 12, Trina Morgan was killed as she attempted to assist a 9-year-old child who was injured in a motor vehicle collision on State Route 530 near Arlington, Washington.  According to the Washington State Patrol, Ms. Morgan was hit by another driver as she attempted to offer assistance to the injured child.  The driver that struck her was later processed by the Washington State Patrol on suspicion of driving under the influence.  Trina Morgan was pronounced dead at the scene by authorities due to her significant injuries.  The young girl was transported to the hospital for medical treatment for her injuries.
Our hearts go out to Trina Morgan's family for her untimely death while trying to assist an injured child.  She is a true hero and an unnecessary death.  We all need to do more to prevent and report drunk drivers operating on our highways and roads.  If you see a driver that appears to be impaired, report it to 9-1-1 immediately.  Do not let friends or family drive if they are impaired.
Drunk driver is a major problem in the state of Washington.  Just in the last year, police agencies in the state of Washington have made over 24,000 arrests for driving under the influence on Washington's highways and roads.  Impaired driving is a leading factor in motor vehicle accidents and deaths.  Last year, there were 146 deaths in motor vehicle collisions caused by drunk driving.
If you or a loved one have been injured or killed by a drunk driver, it is important that you understand your legal rights.  In Washington, you must file a lawsuit within three years of the injury or death or your claim may be barred by the statute of limitations.  In wrongful death cases, the estate of the deceased person may bring an action to collect damages for the death.  In injury cases, the person injured by the drunk driver can bring a claim against the drunk driver to collect damages for the injury.
If you have questions about your entitlement to damages or compensation following an injury or death of a loved one from a drunk driver, our lawyers have over 80 years of combined experience in personal injury and wrongful death cases.  We offer a free consultation and are ready to provide you with more information about your rights.