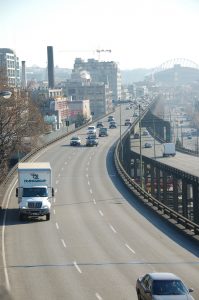 Driving under the influence of marijuana is dangerous and potentially deadly. According to the 2018 Washington Traffic Safety Commission survey, "Marijuana Use, Alcohol Use, and Driving in Washington State," driver impairment due to alcohol and/or drugs is the number one contributing factor in Washington State fatal crashes. Marijuana is second only behind alcohol to appear in drivers involved in accidents, and the number of drivers under the influence of marijuana is increasing each year. Many of these accidents occur on the busy Interstate 5, Interstate 90, and Interstate 405. According to the results of the Washington State Roadside Survey, nearly one in five daytime drivers may be under the influence of marijuana. This statistic is up from less than one in 10 drivers prior to the implementation of marijuana retail sales in Washington State in 2014.
The risk of impaired driving with alcohol in combination with marijuana is greater than the risk of driving under the influence of either substance by itself. From 2008–2016, 44 percent of fatal crashes involving drivers testing positive for substances were drivers that tested positive for both alcohol and one or more other drugs. The most common drug drivers combined with alcohol was marijuana. Deaths involving drivers with multiple substances in their systems have been increasing at a rate of about 15 percent per year since 2012.
Like driving under the influence of alcohol, driving under the influence of marijuana is illegal. Initiative 502, which legalized the recreational use of marijuana, included the establishment of a blood per se DUI level of 5 nanograms of THC per milliliter of blood. THC is the active ingredient in marijuana.